sigh
This is pretty fucken sad lemme tell ya.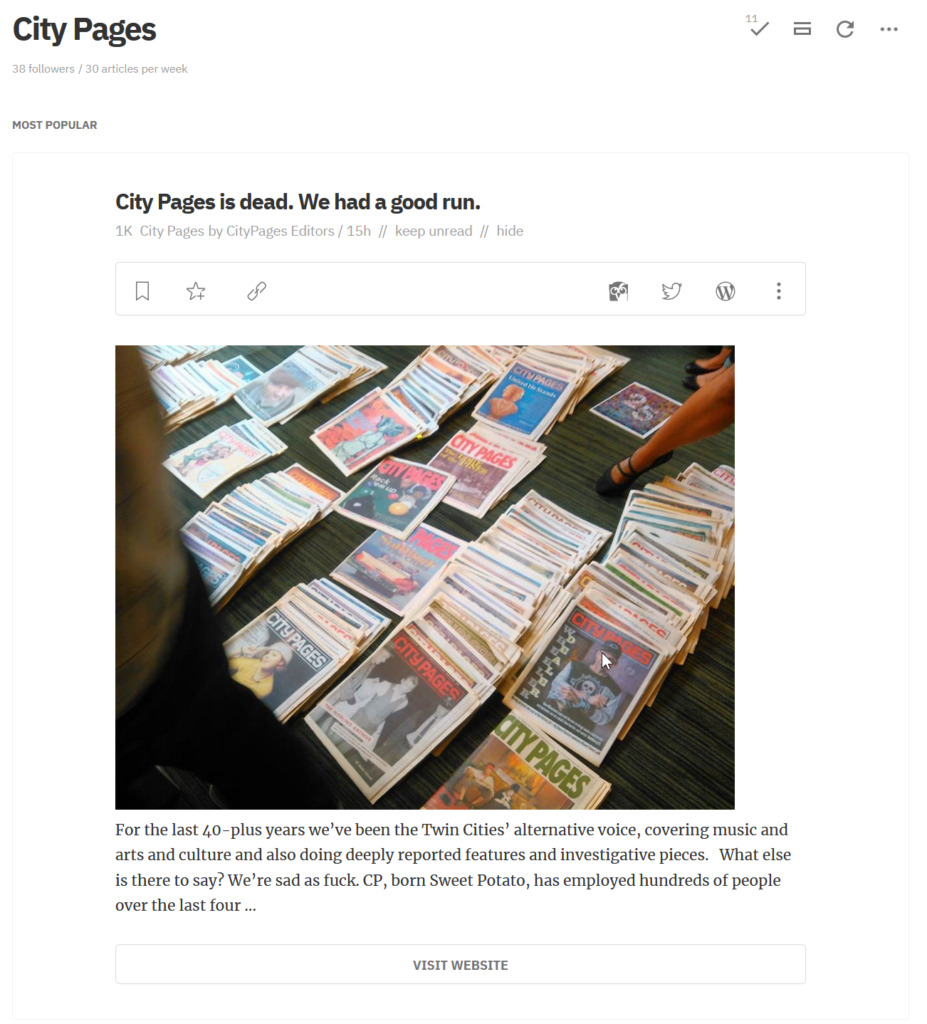 What else is there to say? We're sad as fuck. CP, born Sweet Potato, has employed hundreds of people over the last four decades; below you'll find a farewell from the edit staffers who rearranged those Titanic deck chairs right up until the very end.
City Pages is dead. We had a good run..
I found my first apartment on its classifieds pages. My first job too as a barista in a Dunn Brothers location that no longer exists.