They are altering the agreement, pray they don't alter it further.
Source: Google to free G Suite users: Pay up or lose your account | Ars Technica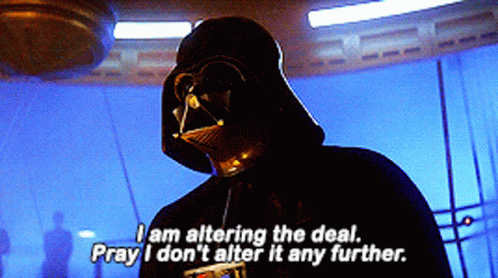 A few years ago I needed to add another domain to my Gsuite account, which led me to start paying for services there. Over time we started using it for more things but we remained leery of purchasing things from Google through Gsuite accounts or free Gmail accounts.
At some point we migrated our Google Voice number from our gmail account to the Gsuite account, and it remained there. When this migration was done Google moved everything through: contacts, text messages, call history, voicemails. Everything happened without issues or difficulties; all you had to do was unlink your carrier number from one account, migrate the GV number from Gmail to Gsuite, and re-link your carrier number.
But starting a couple of years ago Google disabled the ability to migrate from Gsuite to Gmail. Not without losing everything. We've been looking to migrate off Google's infrastructure for email/calendar and everything else and it's a non-started as long as they hold my main phone number hostage. And now Google is forcing people and companies who made the mistake of choosing Google for their services to pay up or lose everything:
oh fuck

I've been using this for my family since Google first introduced it as a way for Families to use vanity domains together. I have over a decade (almost 2?) of purchases tied to this account and the cost to migrate to their enterprise offering for my family is bonkers.

I don't know what I'm going to do here as I can't migrate my purchases out of this account and into a normal gmail account. uuuuuuuugh.
While self-hosting files and email and photos is doable, self-hosting your own mobile phone number is still complicated, and on top of that the available services still cannot compete with the simplicity of GV even as Google leaves the service to wither for years at a time. We've been looking at using services like https://jmp.chat/ but again, they are non-trivial:
You must port your number from GV to their service.
You lose everything: Contacts, text messages, call history, voicemails.
You have to figure out what XMPP client to use on your devices depending on operating system, as most XMPP clients don't support them all.
You have to learn the quirks of texting people who aren't in your contacts already.
Jmp.chat itself is still marketed as Beta, and some features are still in alpha, like group messaging.
Google should offer the option to convert a Gworkspace (nee Gsuite) account to a free Gmail account, or to migrate the data from a Gworkspace account to a Gmail account. They can do it, they just choose not to because nobody can force them to do the right thing.
The current state of things is absolute bullshit.