I got into an argument with someone, but the very end of it came down to this: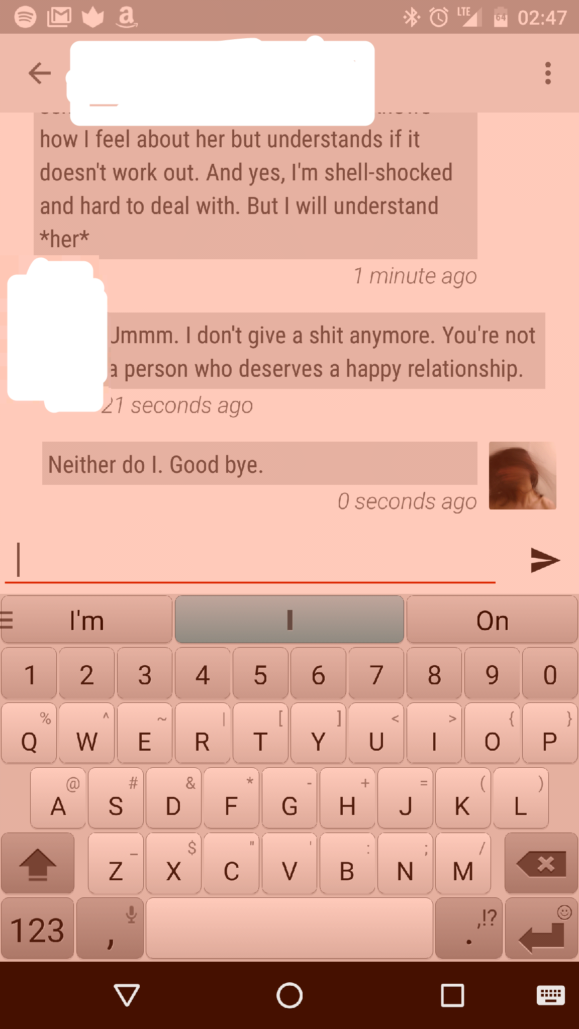 This person actually said that I do not deserve a happy relationship.
So… does he wish for me to be in an abusive relationship? No relationships at all for the rest of my life? No friendships (since you can be happy with friends) then?
Still. It all arose from something that he was offended by. We argued a bit but once we saw we couldn't make up for the differences we parted ways. And then he said that.
You do do, my good sir. I hope you don't get your businesses bankrupted, that your significant others don't do you wrong, that your children (if you have any, that is) don't regret having you as their parent.
I don't believe I'll have a relationship that I will be feel happy and content with. But that's for me to find out and to strive the opposite. It is not for you to declare.
I wish you the best in life simply because you wished me the worst. I have seen some of the worst and I would not wish that upon you.