I'll always prefer the name del.icio.us over delicious.com. Blame Web 2.0 and it's long-now tarnished promises.
I'm glad they're offering a paid option now: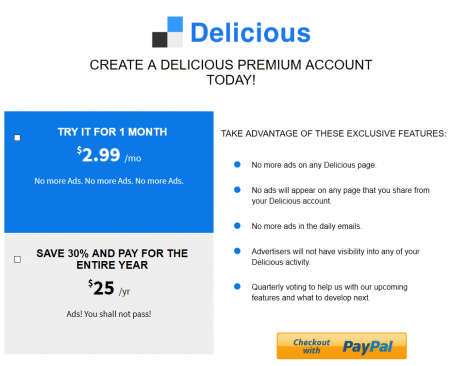 Perhaps the service will grow again now that the owners are actually trying to get it to work. Yahoo really fucked it up, and then it all went sideways from there.