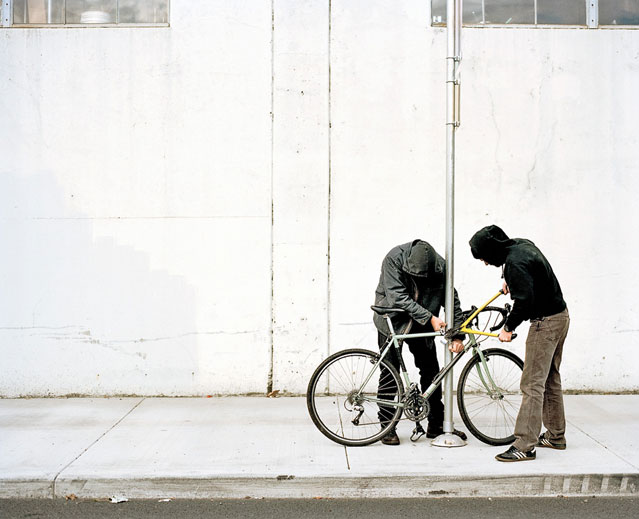 When thieves stole his beloved ­commuter bike on a busy street in broad daylight, PATRICK SYMMES snapped—and set out on a cross-­country plunge into the heart of ­America's bike-crime underbelly. What he saw will ­rattle your frame.

"In America's rough streets, there are four forms of currency—cash, sex, drugs, and bicycles. Of those, only one is routinely left outside unattended."  (more)




I still owe my brother for his bike, stolen while I watched the premiere of Harry Potter and the Deathly Hallows Pt. 2.