Brings to mind Carlos Hank, doesn't it?
Willimon paused in the retelling, intrigued all over again by the complexity of the situation. "That decision" — how to respond to a moment of public embarrassment and media distortion, how to counter, and outflank, the people who are trying to define, and defeat, you — "is the sort of thing Francis Underwood is thinking about all the time."
via The Post-Hope Politics of 'House of Cards' – NYTimes.com.
psych-facts: Maslow's Hierarchy of Needs.  Discuss. I'd…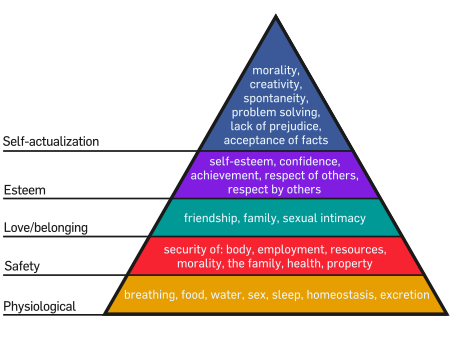 Maslow's Hierarchy of Needs. 

Discuss.
I'd post a slice… but I know I'm going to eat the whole thing by myself.
What is this genre going to be called? J-metal?